Richard Curtis Associates, Inc.

171 East 74th Street

New York, NY 10021

Tel: 212.772.7363

Fax: 212.772.7393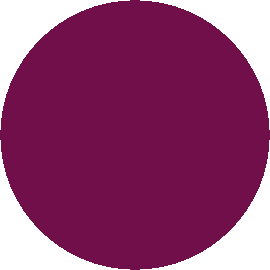 R  E  P  R  E  S  E  N  T  E  D   B  Y :

What do you like to read?

2 0 1 4   R E L E A S E S : 

​Spring 2014 (Title To Be Revealed) My first Erotic Romance for Ellora's Cave.

Early Fall 2014 Novella (Untitled) Also Ellora's Cave

Fall 2014 Codename: Dragon It happened one bloody Christmas Eve. 

2 0 1 5  R E L E A S E S : 

Summer 2015 Prospero in Love

Phaeton Black is back. And he's got a score to settle.

Plus more erotic romance. Details to come.

Information you provide 

will not be shared with anyone. From time to time, you may receive new release promotions in the form of giveaways and contest announcements.

Credits:This website design would not be possible without the services of Intuit Design, Corbis, Getty Images, and the whimsical design elements of Lorie Davison.

Jillian Stone was born a storyteller. A skill that got her into considerable trouble as a youth until she solved the problem by becoming an advertising creative. And the career did seem to suit her as she won many national ad awards including the Clio and the New York Art Director's Club Gold. What more could she ask for? Create her own worlds? Become goddess of her own universe? Yes! So, she began to write fiction. Her Victorian Romantic Suspense novel AN AFFAIR WITH MR. KENNEDY won the 2010 Golden Heart and sold to Pocket Books. Her sexy, supernatural steampunk novel, THE SEDUCTION OF PHAETON BLACK, won the 2010 Romance Through The Ages Erotica category and sold to Kensington Brava. Jillian lives in California and is currently working on the next adventure for both series.

The Miss Education of Dr. Exeter (Phaeton Black, Paranormal Investigator) Release date: June 25 2013 

Release date:

​May 17, 2013 Publishers Weekly "...an arousing erotic romance wearing a skimpy steampunk dress...tension-filled sex scenes in a variety of unusual locations will satisfy readers who like to dog-ear the pages." 

May 20, 2013 ★★★★★ A Crazy Vermonter's Book Reviews "As usual with ALL of Jillian's characters I fall in love, but Exeter was more so....He sipped his brandy and continued to stare over the rim of his glass. Finally, he lowered the snifter. "Oh, I'm not going to paddle you, Mia. I'm going to make you climax." Is it hot in here or just me?'" 

May 24, 2013 Tome Tender's Book Blog "Original with a great balance of erotica and plot building. Complex and developed story with panty melting sex, The Miss Education of Dr. Exeter was a brilliantly crafted read."

May 26, 201​3 ★★★★1/2 Reading Between the Wines "You will be drawn into The Miss Education of Dr. Exeter and will not want to come out...this is raw, carnal, and pure need. Stone has written another amazing addition to the Paranormal Investigator series."

June 27, 2013​ All Things Urban Fantasy "The Miss Education of Dr. Exeter mixes steampunk with a fast paced sci-fi adventure story, and an intense romance."

June 29, 2013 ★★★★★ Sapphyria's Steamy Book Reviews "Some pretty tender to pretty erotic moments...another great installment of the Pheaton Black, Paranormal Investigator series."

July 1, 2013 Rookie Romance Book Review "Unashamedly erotic. I knew going into it to expect erotic scenes, but hot damn! I think my kindle steamed up."

July 12, 2013 ★★★★ A Chick Who Reads "The chemistry between these two characters is electric...and when it was done, I pretty much needed a cold shower."

September 5, 2013 Royal Reviews "Apparently, I need to read the Phaeton Black series...the sexual tension and interaction between Mia and Exeter were brilliant."

A Private Duel with Agent Gunn (The Gentlemen of Scotland Yard) Release date: November 27, 2012

October 17, 2012 ★★★★1/2 RT BOOK REVIEWS "Fans of the Gentleman of Scotland Yard series won't be disappointed as Stone weaves a detective story that entices the reader to keep turning pages. This sexy thriller pits unlikely characters in a taut plot, twisting threads of the storyline in unexpected ways while inviting readers to solve the mystery along with Stone's characters. Stone understands the art of romantic suspense and superbly merges it with history.

November 30, 2012
★★★★ 
Ramblings from a Chaotic Mind
 "Another wonderful adventure from Ms. Stone. The story grabs you from the start and keeps you turning the pages. The chemistry between the two is amazing."
​December 8, 2012 ★★★★★ 
Examiner.com
 "...a sexy, espionage thriller/romance...and well...just a plain good old fashioned read!" ––Christine Smith Indianapolis Romance Novels Examiner 
December 11, 2012 ★★★★ Coffee Time Romance "...a carefully woven tale of love and intrigue. Readers will enjoy the quick-witted, independent Cate, while falling head over heels for Finn's flawed, yet heroic personality. A thoroughly good read, well worth picking up!"

December 20, 2012 ★★★★★ My Book Addiction Reviews "Sherlock Holmes meet The Gentlemen of Scotland Yard. What an adventure! You will not want to put it down."